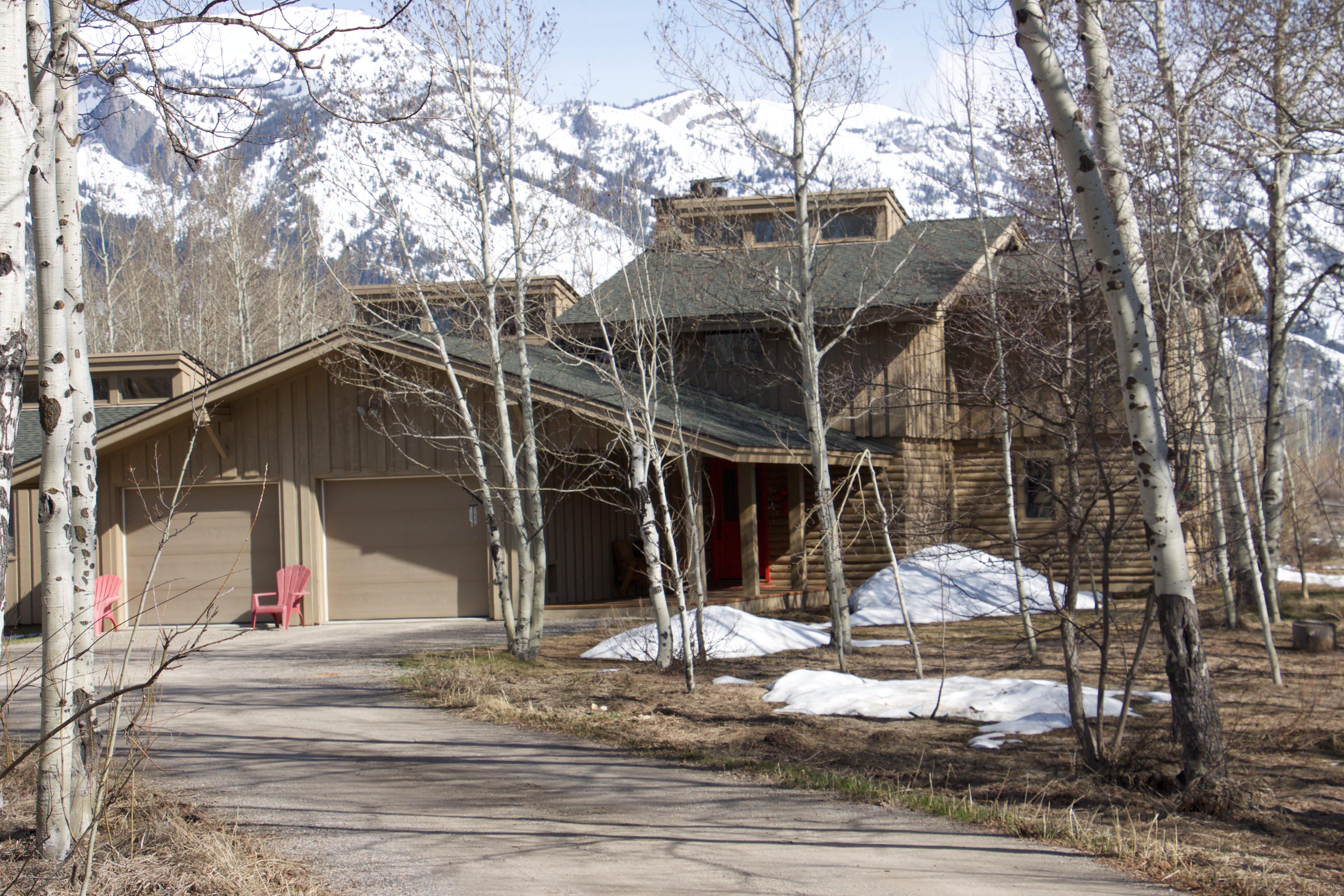 EXCITING NEW WEST BANK LISTING IN WILSON, WYOMING
"Location. Location. Location."
It's a cliche in real estate, but for very good reason. A truly unique location is probably the most important factor in any property decision, and 3405 W. Aster Lane is an incredible location.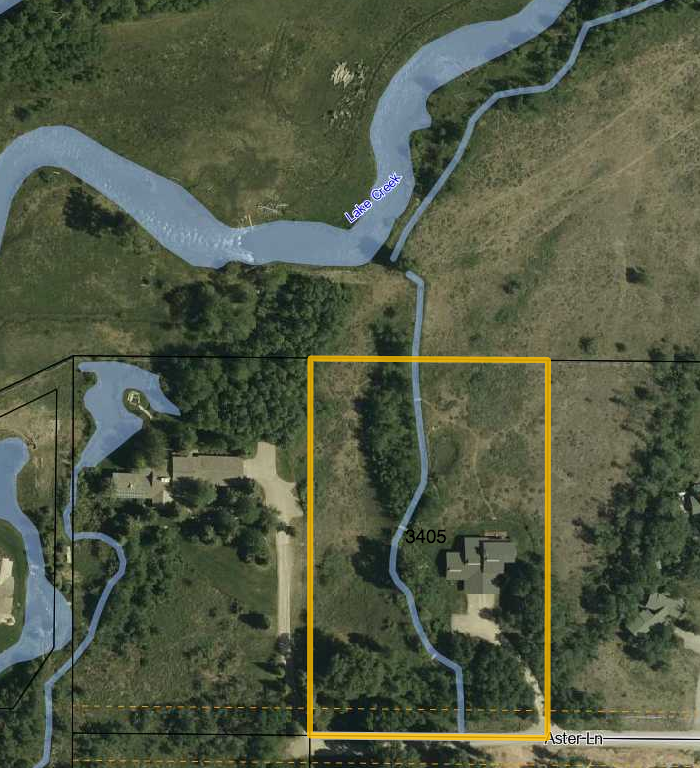 Wildlife are frequent visitors, including these elk...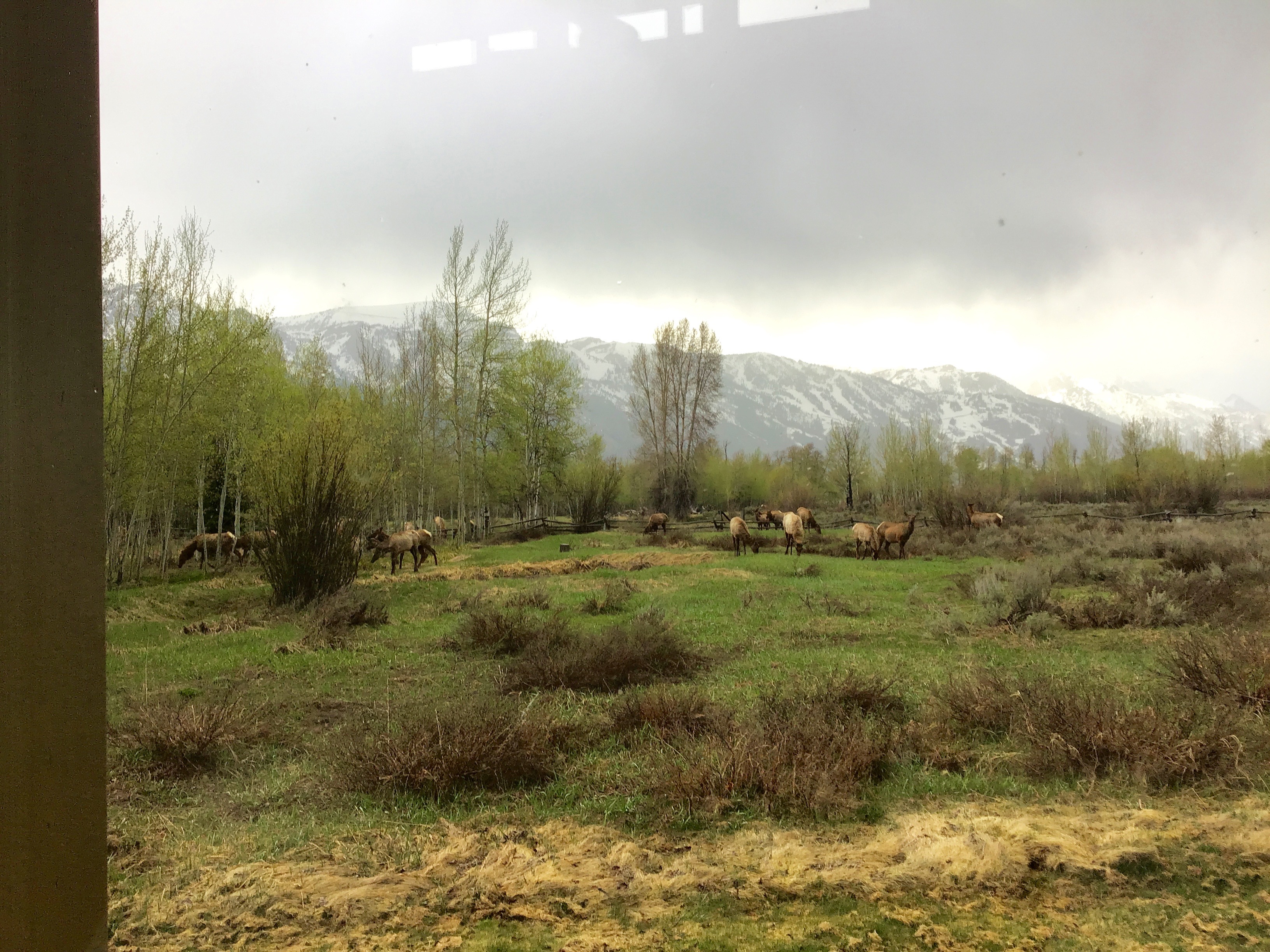 This architect-designed home sits on 2.5 acres in one of the most quiet and secluded settings in Jackson Hole. Just minutes from the world-renowned Jackson Hole Mountain Resort, this home offers privacy and views typically found only with properties priced millions of dollars higher.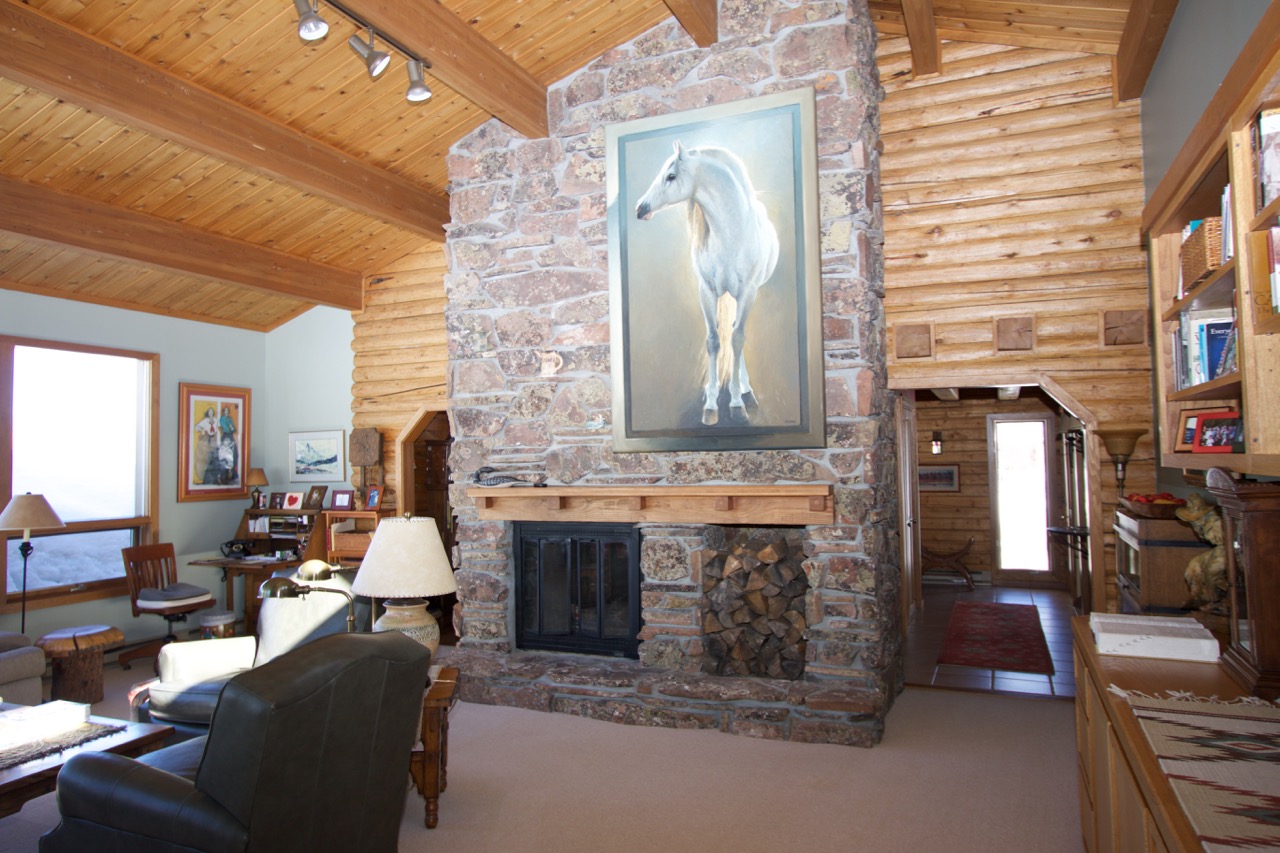 The new owners of this home will breathe in enormous views as well as open spaces frequented by wildlife. The home itself has three bedrooms, 3.5 baths, a warm and functional kitchen, and an open, airy great room.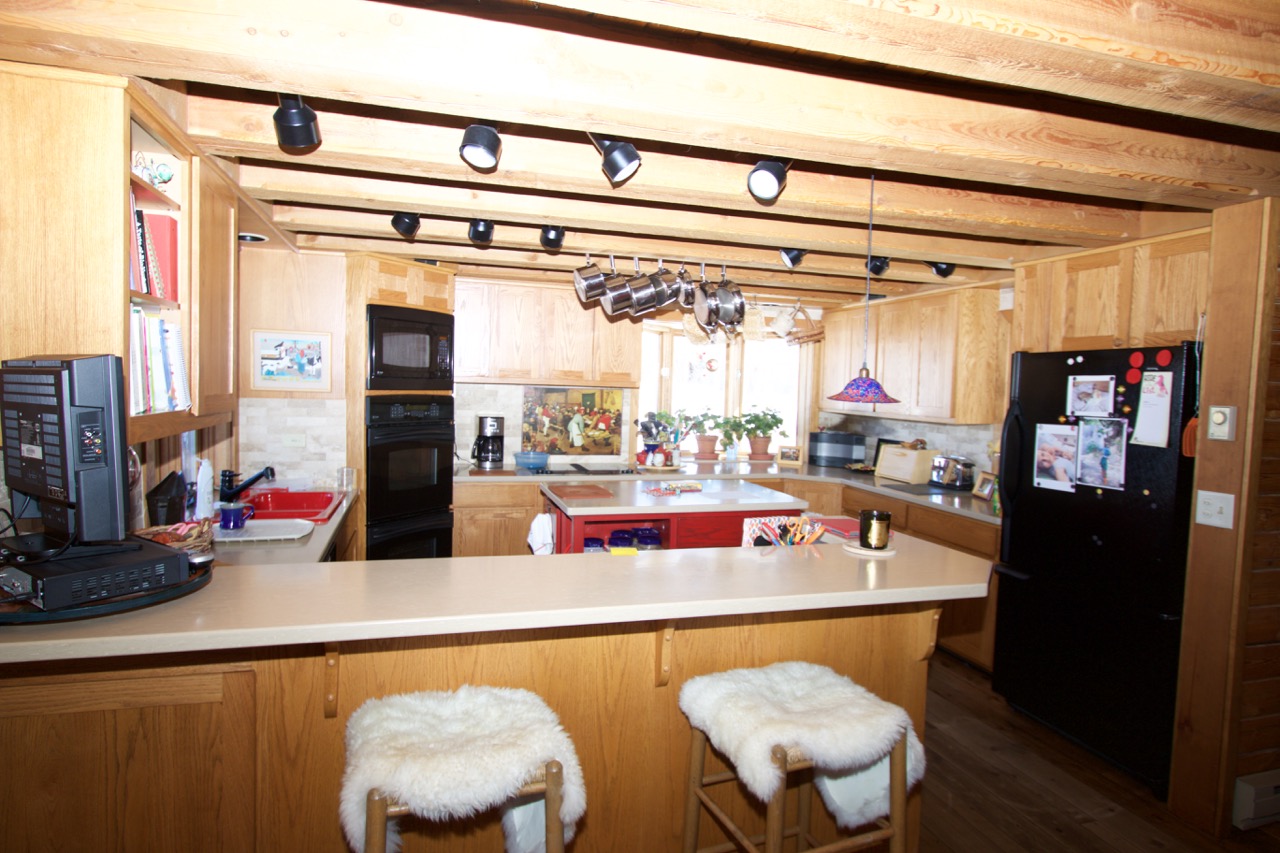 The home is situated at the edge of an aspen grove that opens out to breathtaking views of the Grand Teton, the ski resort at Teton Village, and Rendezvous Peak towering just to the west. A few steps to the side of the house is a seasonal stream to add texture and grace.
You'll love the ornamental flower gardens, carefully designed and maintained to provide color and attract birds throughout the season.
Just across the buckrail fence on the north edge of this property is the iconic Snake River Ranch. The Teton County pathway system is only a couple of minutes away by bike and the market and dining options at the Apens are just a few minutes down the road.
This is the type of Westbank property that everyone dreams about. This one has now become available. Please contact Andy Chambers (307-413-4959) or Bob Peters (307-690-8996) to arrange a showing and experience this very special place in person.