North 40 Realty was founded on simple principles.
Andy's great-grandfather was a homesteader in Jackson Hole. He built a life for himself and his family based on the values of hard work, integrity, and an overriding love of this stunningly beautiful part of the world. Our logo depicts the original family barn and outbuildings, a location that is now an historic landmark in Grand Teton National Park.

Our real estate firm reflects those same values. We primarily represent buyers in search of property in Jackson Hole and the surrounding area. In acting as a Buyer's Broker, we focus on negotiating the best possible terms and conditions of purchase. Our allegience is with the buyer and we assist in every phase of the transaction.
Andy

I have an unusual perspective on life in Jackson Hole. I grew up in Jackson and enjoyed everything about life in a small town in the mountains. When I joined the U S Ski Team, I was suddenly able to see parts of the world I had only heard and read about. When my ski racing career ended and I finished college, I could have settled nearly anywhere but Jackson Hole is my home. I've never found a place I like more. I formed north40 realty and named it in honor of my grandfather's homestead in what is now Grand Teton National Park. My firm is based on the same principals as my grandfather's homestead - hard work, integrity, and making a life in magical Jackson Hole. Andy Chambers, Jackson, Wyoming
Bob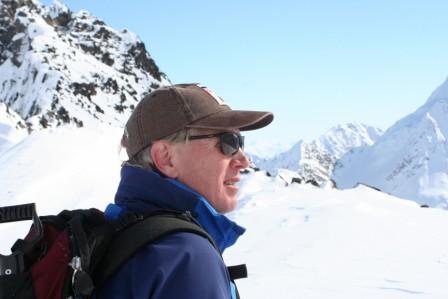 I wasn't born here like Andy, so I had to "discover" Jackson Hole. I first visited the ski area as a college student from Iowa on spring break in 1969 and that visit altered the course of my life. I was so enthralled by Jackson Hole and overwhelmed by the ski area that I returned again and again. In 1974, my wife and I bought our first property here and I went on to become a backcountry ski guide for many winters. I met Andy on one of those skiing forays and we've been friends ever since. My passion for mountain living is what brought me to Jackson Hole. Helping others experience this lifestyle is what led me to a partnership with Andy. Bob Peters, Jackson, Wyoming